On the off chance you haven't been outside in the past weeks, winter has arrived. Temperatures are dropping, snow is coming down, and conditions on the road are worsening. It's time to bust out the snow tires.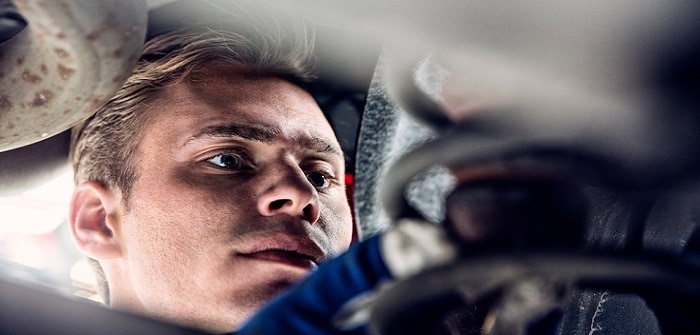 As essential as a good set of snow tires might be, however, they're only one piece of the puzzle when it comes to your vehicle's winter prep. Don't get us wrong. They're essential, and they can provide the extra traction you need to stay safe on the road when things get bad. There's a whole slew of other steps, however, that are equally important to the health of your car during the cold months ahead.
Here's a few things you should consider:
Get a General Inspection. Cold weather can put extra stress on your car. An inspection can root out any potential problems that might be made worse by dipping temperatures.
Get an Oil Change. That oil you had put in during the summer? It's too thick for the winter. To get the proper lubrication you need, get your oil changed to a thinner solution that works better in the cold.
Have Your Brakes Inspected. Slick roads can make your brakes even more essential than they are during the rest of the year. It pays to make sure they're in tip-top shape.
If you'd like some help with your winter vehicle preparation, get in touch with the service center at Don Miller Mazda in Madison, WI. Not only do we have an expert team of trained technicians, but also maintain an onsite parts center with access to some of the best replacement parts on the market. We'll take good care of your car so that it can take good care of you.